Small Animal In Vivo Imaging Experiment Service
Instruction manual
First Edition (Revised on April, 2016)
Information
In vivo imaging of small animals mainly uses two kinds of technology of biological luminescence and fluorescence. Biological luminescence is the use of luciferase gene (Luciferase) labeled cells or DNA, and fluorescence technology is the use of green fluorescent protein, red fluorescent protein and other fluorescent reporter genes and FITC, Cy5, Cy7 and so on.
Service Procedure
1. Transport small animals to our company or provided by our company;
2. Inject the drugs, cells or lentivirus labeled light system into the animal;
3. Imaging for small animals in vivo.
Imaging Instrument
Lumina XR IVIS is a biological luminescence, multi spectral fluorescence, radioactive isotope and X light in vivo imaging function, the trinity of small animal imaging system.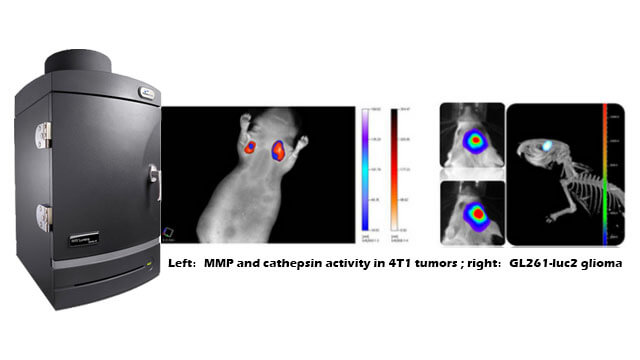 Customer Providing
Experimental animals;
Requirements and attention for animal experiments;
Provide the information about the luciferase gene (Luciferas) or fluorescent substance.
Service Results
Provide images and protocol for the animals
Added Service
1.Provide lentivirus transfection technology services;
2.Imaging animal tissues and organs in vitro.