Astrocytes Control Sensory Acuity via Tonic Inhibition in the Thalamus

On September 8, 2020, professor Justin Lee from Korea University of Science and Technology coauthered with Eunji Cheong from Yonsei University published a paper on Neuron. The paper titled Astrocytes Control Sensory Acuity via Tonic Inhibition in the Thalamus.
The Polyclonal antibody (Putrescine, PAX051Ge01) of Cloud-Clone brand was chosed in this article, we are so proud for supporting the reaserchers.

Sensory discrimination is essential for survival. However, how sensory information is finely controlled in the brain is not well defined. Here, we show that astrocytes control tactile acuity via tonic inhibition in the thalamus. Mechanistically, diamine oxidase (DAO) and the subsequent aldehyde dehydrogenase 1a1 (Aldh1a1) convert putrescine into GABA, which is released via Best1. The GABA from astrocytes inhibits synaptically evoked firing at the lemniscal synapses to fine-tune the dynamic range of the stimulation-re-sponse relationship, the precision of spike timing, and tactile discrimination. Our findings reveal a novel role of astrocytes in the control of sensory acuity through tonic GABA release.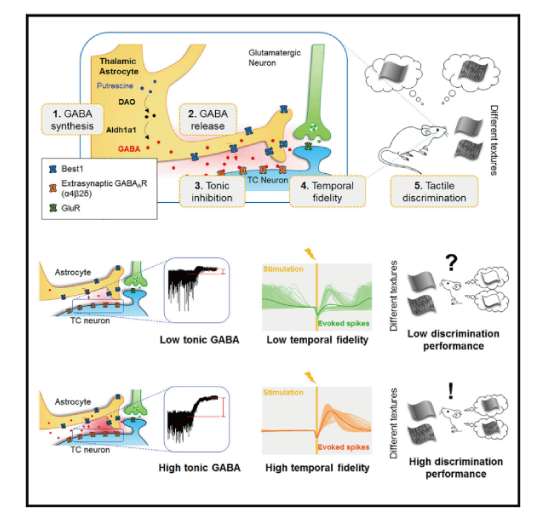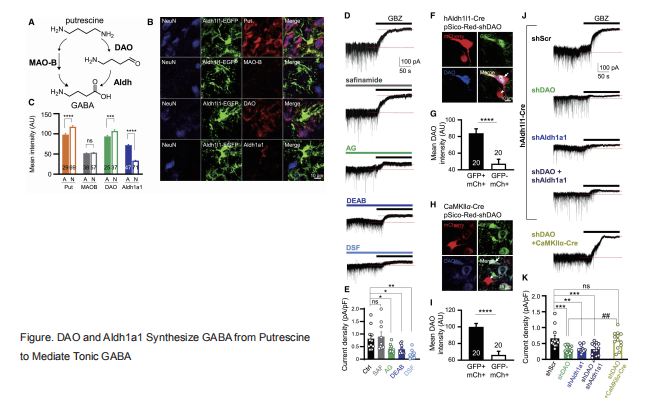 Cloud-Clone Nervous system related targets
The nervous system is a system that plays a dominant role in the regulation of physiological functions in the body. It is mainly composed of nerve tissue and is divided into two parts: the central nervous system and the peripheral nervous system. The central nervous system in turn includes the brain and spinal cord, and the peripheral nervous system includes the cranial nerves and spinal nerves. In biological individuals, exercise the role of "command" and control the coordination of various tissues and organs of the body. Neurological diseases may be caused by external factors or personal genetic factors, including cerebrovascular diseases, periodic paralysis, progressive muscular dystrophy, myotonic dystrophy and ataxia.