The Principle for Sandwich Chemiluminescence Enzyme Immunoassay
Chemiluminescence Enzyme Immunoassay is a kind of detection method which combined magnetic separation technology, sensitive chemiluminescence analysis with specific antigen-antibody reaction. For sandwich chemiluminescence enzyme immunoassay, the complex of enzyme labeled antibody, target antigen in samples and magnetic particle antibody act as a "sandwich" structure. And then the complex are segregated from other materials and unbound enzyme conjugated antibody. After that, the luminescent substrate is added to generate glow light emission kinetics. The target antigen can be measured qualitatively as the luminous intensity is proportional to the target antigen level in the sample or standard.
The schematic diagram is shown below.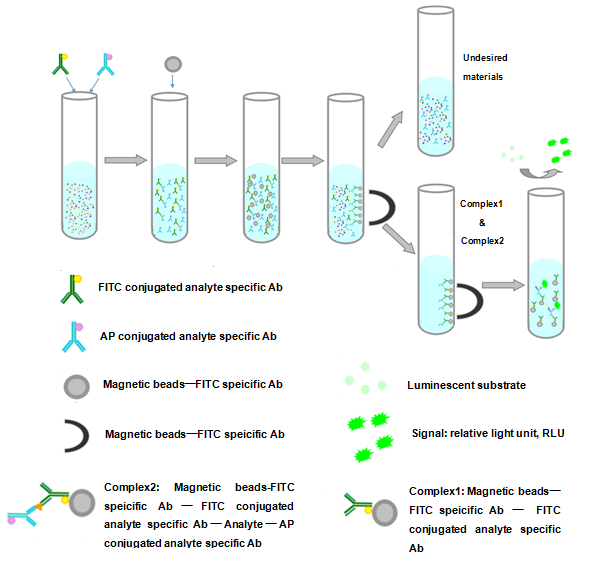 Fig1. Principle for Sandwich Chemiluminescence Enzyme Immunoassay

This technique is a kind of enzyme immunoassay. It's different from the enzyme linked immunosorbent assay kit, the substance for enzyme reaction is luminescence reagents and the emitted light is determined by a specific instrument.
Cloud-Clone Diagnostic Reagents Institute, a subsidiary company of Cloud-Clone Corp, has developed a range of sandwich chemiluminescence enzyme immunoassay kits used to quantitatively measure the tumor markers for clinical diagnosis. At present, these products are now at the pilot test stage. Soon afterwards they are ready to be released into the market. To be continued!
More products, please visit www.cloud-clone.us.